Xiaomi QiCycle XC650 Smart Mountain Bike
Are you looking for an ecological and economical solution that can help you move or go to school/work with minimum effort? Look no more because electric bikes were designed to cater for needs such yours. Conventional bicycles require more effort and may get tedious to operate, especially when you're riding along a steep path. Unlike them, e-bikes feature a small motor powered by a battery to make pedaling easier.
One of the e-bikes under discussion in this article is the Xiaomi QiCycle XC650. Read on to learn more about this bike and ways you can choose and get the most out of an e-bike.
Why Buy an Electric Mountain Bike?
Electric mountain bikes combine the functionalities of a regular bicycle with that of a motor-operated device to make daily commuting easier and fun. You may need one to get across the city when shopping for groceries or dropping small luggage at a friend's house. It's even possible to integrate the bike into your physical fitness program. All you need is basic cycling skills and your safety gear to take your electric bike for a ride.
What Factors Should You Consider When Getting an E-bike?
With a large number of electric mountain bikes sold these days, it may be overwhelming to find the right one for you. Factors such as build quality, price and specifications come into play when narrowing your search for an e-bike. It may take you a minute, an hour or an entire day to do this search. Your chances of finding an electric bike that suits your tastes and lifestyle depend on your keen eye for detail.
While sorting out your list, consider your need (shopping, commuting, sport or hiking) for the bicycle. Proceed to evaluate the frequency (intensive, regular or occasional) you'll be using the machine. Take into account the distance of your longest rides, mileage to cover per day and texture of the terrain. The final step is to assess the battery, motor, type of assistance the bike requires and geometry of the bike as highlighted below.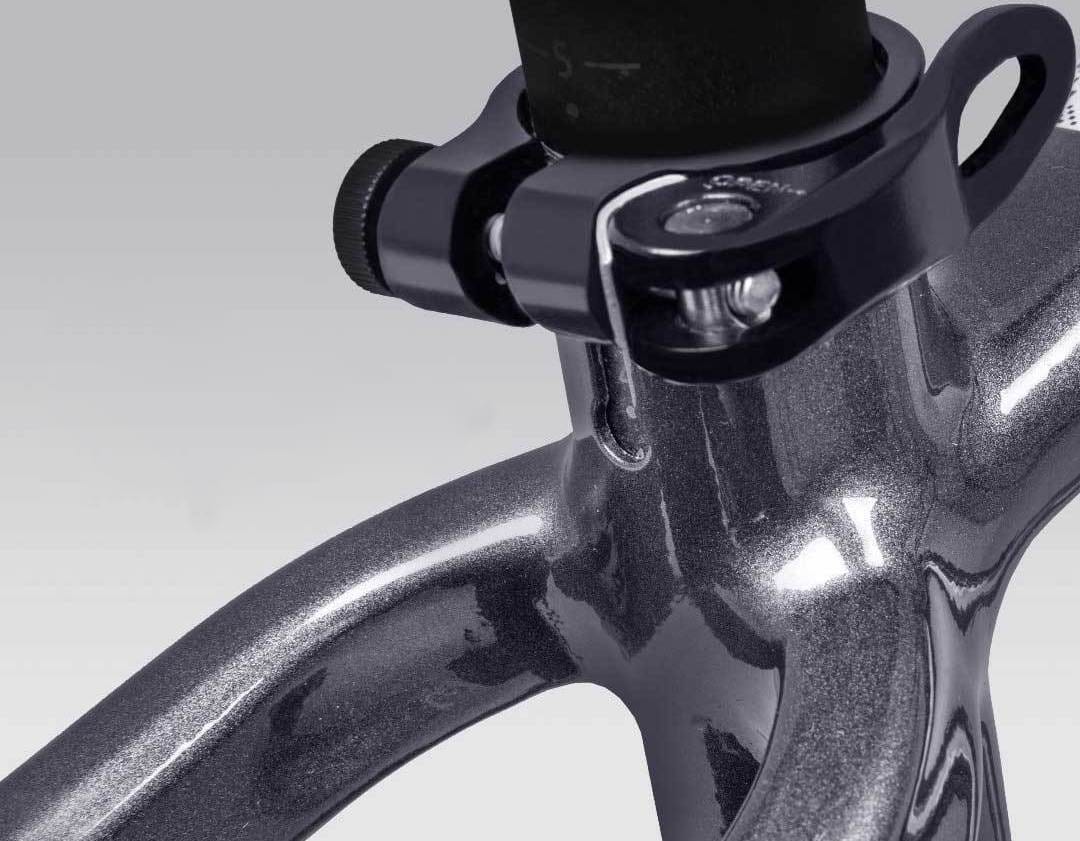 Battery model and capacity - The distance an e-bike covers with assistance depends on the battery capacity and type (though Lithium-ion is the best, other types include lead, nickel-metal and lithium-polymer). Always consider the cost, life and weight of the battery when buying an electric bike.
Battery charging time - New e-bike batteries take 3 to 4 hours to charge while normal ones take 3 to 7 hours to charge. Consider this factor if you frequently use your bike.
Motor torque - Torque (the force a motor can deliver) lies between 15 to over 85Nm. The higher the motor torque, the more robust an e-bike becomes when climbing or cruising across surfaces.
Type of assistance - An electric bike can offer assistance when turned on without pedaling up to a 6-km/h speed or may require little pedaling depending on the roughness of the terrain.
Weight - With the average weight of e-bikes ranging from 9 to 30 kg, a bike weighing over 20 kg is considered heavy. Lightweight bikes are more comfortable to ride on rough and hilly grounds.
Frame type - Most e-bike manufacturers use aluminum to make frames because it is light and rust-resistant. Carbon is the primary frame material in high-performance racing bikes since it's costly, light and shock-resistant. Steel is ideal for bikes used for mountain climbing, hiking and trekking since it's more flexible and robust than aluminum.
Brakes - An electric bike can either have pad or disc brakes. Pad brakes require little maintenance and are quiet and productive. Disc brakes, on the other hand, can easily overheat hence suited for the wet weather.
Which Features Make Xiaomi QiCycle XC650 Stand Out?
QiCycle XC650 is an elegantly-designed electric-assisted pedal bike from Xiaomi that makes speed and distance monitoring easy. The e-bike is an ergonomic solution to the challenges associated with uphill and long-distance cycling. Besides having a 250W motor that delivers top speeds of up to 20km/h, XC650 comes with a dedicated app. You can use the app to monitor the remaining battery percentage, distance travelled and burnt calories.
XC650 tracks historical data, making it possible for you to note your workout progress. You can fold in the pedals and wheels, lower the saddle and fold down its handlebars. At only 14.5kg, QiCycle XC650 is lightweight and easy to carry and store.
Pros
Battery last longer to allow you to make the most out of your rides
Automated motor system (the torque sensor automatically detects users' input/output and delivers appropriate electrical power for cycling)
Ideal for riding up the hills and steep terrains
Ergonomic design (handlebars, wheels and pedals are foldable)
Intuitive app for monitoring battery level burned calories and distance travelled in a day
Lightweight (the aluminum alloy chassis makes the bike light to carry and move around)
Cons
Limited speed when you want to pedal fast
Lacks a kickstand and mudguards (hence not suited for riding across muddy terrains)
Instructions are difficult to read since they're all in Chinese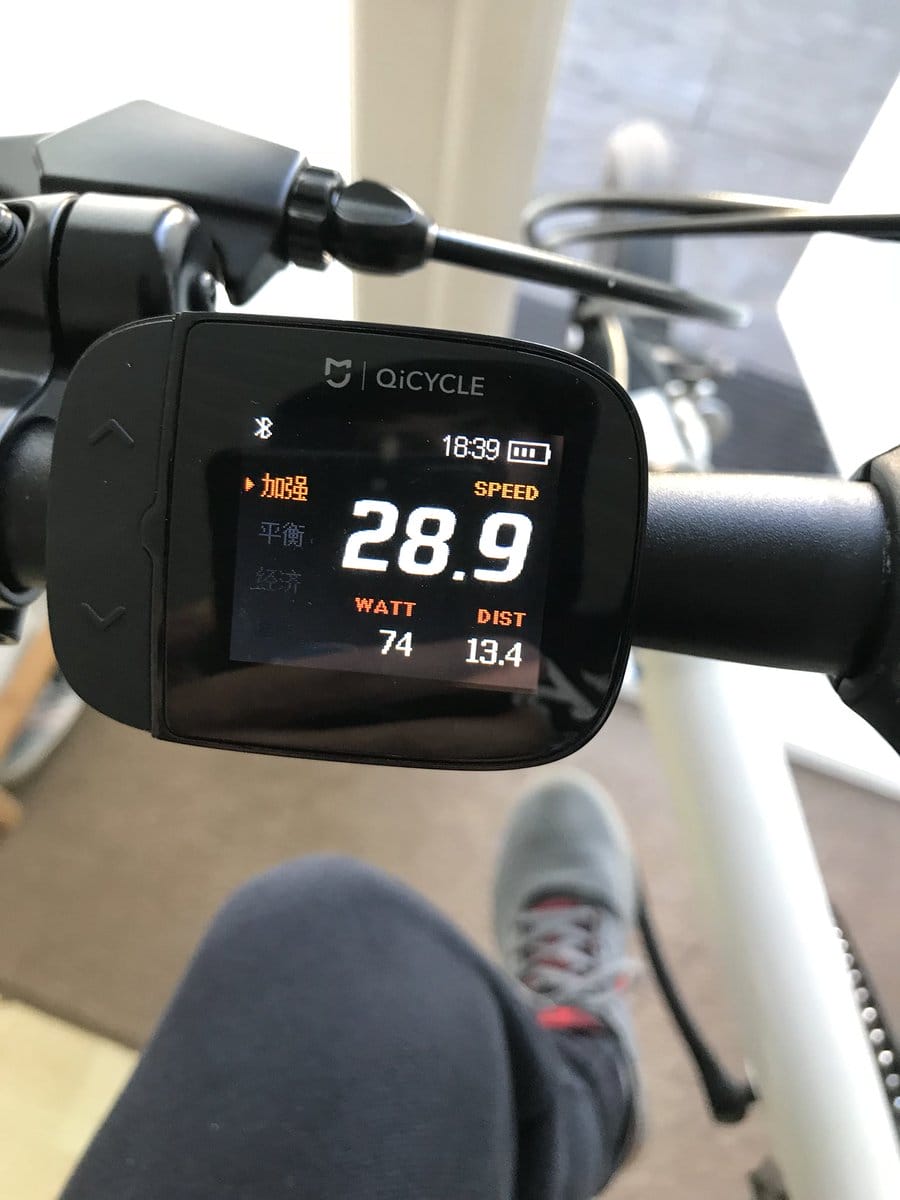 As a company known for investing in smartphones, Xiaomi sought to make a name for itself in the e-bike industry with QiCycle XC650. Though highly-priced, the e-bike comes with a folding design, torque sensor and 16-inch wheels that make it rival its competitors. XC650 tries to cater to both the leisure and fitness needs of riders without compromising on motor torque.