Can An Obese Person Ride An E-bike?
The question has been asked before, but I am sure many of us would love to try riding an electric bike.
Yes, you can ride an electric bike even if you are overweight or obese. In fact, some obese people even enjoy riding them because they don't have to exert much energy. 
There are now several companies offering electric bikes designed specifically for people who want to lose weight. These bikes come with features such as automatic braking systems, adjustable seat height, and other safety measures which traditional bikes lack.
If you want to get fit, then you should start riding an electric bicycle. These bikes offer the same benefits as traditional cycling, such as being able to ride longer distances and cover greater distances faster.
In this article we're going to take a deep dive into e-bike weight limits and best bikes for overweight adults. So keep on reading!
How much weight can an E bike handle?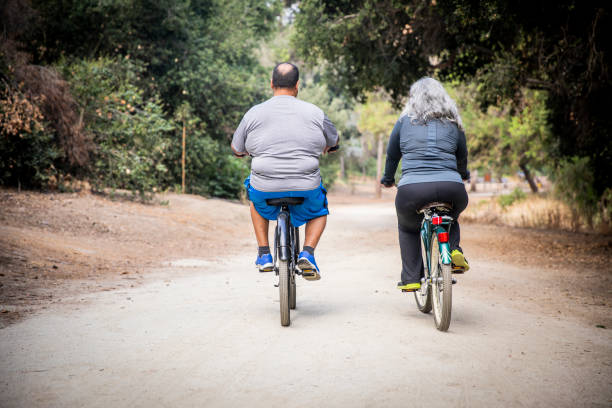 So how much extra weight can an e bike handle? It depends on your body type and the size of the bike. If you weigh more than 200 pounds, you may not be able to use any e bike that doesn't have a maximum average weight limit of 250 pounds.
The maximum weight capacity of an e bike is determined by the motor's current and battery capacity. The lower the total additional weight, the lower the motor's power output and the longer the battery's lifespan.
However, some e bikes are built to support heavy people weighing up to 300 pounds. They usually come with larger motors and bigger batteries.
Some electric bikes are meant to support muscular people of up to 400 pounds. These models are often called heavy duty e bikes. Their motors are powerful enough to carry heavier loads.
You should also consider the size of the bike and the electric bike weight matters when determining its weight capacity. But if you find one that fits your needs, you'll be able to ride it safely than conventional bikes.
What kind of e bike do I need?
When buying an e bike, you need to know what kind of e bike will work best for you. You can choose from three types of bike:
• Heavy Duty Electric Bikes – These bike types are made to carry large weights. They typically have high powered electric motors and big batteries.
• Lightweight Electric Bikes – These are smaller in size and lighter in weight decent bike. They are ideal for those looking to lose weight.
• Hybrid Electric Bikes – These combine both pedal assist and throttle control. They are most favored electric bike type which is great for beginners and experienced riders alike.
What happens if you exceed weight limit on E-Bike
If you exceed the maximum weight capacity on an e bike, you'll get a warning message telling you so. In addition, the motor will shut off automatically.
This means that you won't be able to ride the bike at all. However, you can still charge the battery and use the pedals to move yourself along.
If you don't pay attention to these warnings, you could end up damaging the bike. So make sure you follow the instructions carefully.
What is the best electric bike for an obese person?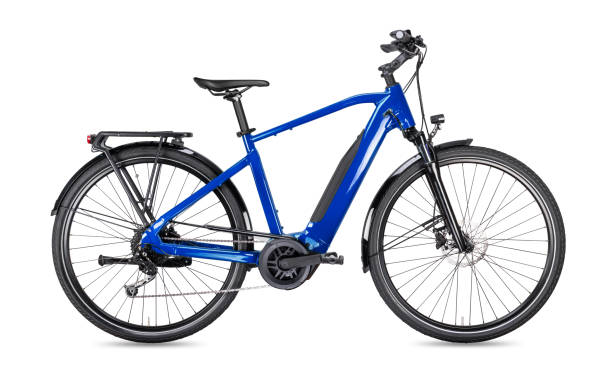 The best electric bike for an obese rider is one that has a large battery capacity, such as those found on eBikes. These comfortable bikes are designed to provide assistance when riding uphill, which makes them ideal for overweight riders who need extra help getting up hills.
We have some plenty of options for you. Here are some of the best models:
Kalkhoff K2 Plus - The Kalkhoff K2 Plus is a hybrid e bike with a 250 watt motor. It weighs about 55 pounds. It comes with a 36 volt battery pack. It also features a front suspension fork and a high speed shift gear.
It's perfect for people who want to enjoy the benefits of an e bike without having to worry about riding conditions.
It's also easy to maintain. All you need to do is replace the tires every year or two.
Kalkhoff K3 Plus - This model from Kalkhoff is similar to the K2 Plus. It's also a hybrid e bike. It comes with a 250 watt motor capacity and a 36 volt battery pack that provides power for up to 25 miles per hour with smart speed buttons. 
It weighs about 65 pounds. It also features a rear suspension fork.
It offers the same advantages as its predecessor. It's easy to maintain and it's lightweight.
Yamaha FS1000 - Yamaha's FS1000 is another excellent option for heavy riders. It's a full suspension e bike. It comes equipped with a 500 watt motor.
It weighs about 80 pounds. It also features disc brakes, a 24 volt battery pack and speed shift gear system3.
You can easily adjust the height of this bike by using the handlebar controls.
It's very stable and maneuverable. It's also easy to maintain and repair.
This model is perfect for people who like to go fast. It's also very durable bike.
Yamaha FZR600 - Another cheapest option for heavy riders is the Yamaha FZR600. It's a full-suspension e bike. It comes fitted with a 600 watt powerful motor.
It weighs about 90 pounds. It also features disk brakes and a 48 volt battery pack with maximum speed of 15-20 mph.
It's very light and easy to operate. It's also easy and cheap to maintain.
It's perfect if you want to get more speed while riding.
There are many other options available in the market. You should choose one based on your needs and preferences.
Giant TCR Advanced - Giant's TCR Advanced is yet another ideal option for overweight riders. It's a mid-drive durable bicycle. It has a 750 watt motor.
It weights about 70 pounds. It also features hydraulic disc brakes and a 26 volt battery pack.
It's ideal for those who want to have enjoyable riding experience with thrill of riding an e bike.
Where can I buy an e bike?
E bikes are becoming increasingly popular among bikers. And there are now plenty of places where you can buy them.
One of the most common ways to buy an e bike is through online retailers. There are several websites that sell e bikes at discounted prices.
But make sure that you check the reviews first. Some sites only sell cheap products that don't last long. Others sell
E bikes are available at most bike shops across the country. However, they are becoming increasingly popular online. There are several websites where you can shop for them.
One of these sites is Amazon.com. Here, you can browse through hundreds of different e bikes. You can even compare prices and read reviews written by previous customers.
How much does an e bike cost?
The price of an e bike varies depending on the type of e bike you choose.
Heavy duty e bikes start around $1,000. On average, they weigh about 50 pounds.
Lightweight e bikes start at around $500. They weigh between 20 and 30 pounds.
Hybrid e bikes start at around$800. They weigh between 40 and 60 pounds.
If you're interested in buying an e bike, check out our guide to finding the perfect e bike accessories. 
Conclusion
Electric bicycles are becoming popular among people who are looking for ways to lose weight. They're also great for people who live in places where they cannot ride a regular bicycle.
They offer convenience, safety, and fun. If you're looking for a new hobby, consider buying an e bike today!
However, before buying any e-bike, it's important to know what kind of person will be using it. If you're planning to buy this type of bike, then you should consider your physical condition first.
But before you decide to buy one from plenty of options, be sure to consider all the pros and cons. Make sure that you do your research. Then, find the best sleek beach cruiser for you.